Celebrating Tuesday with an alcohol free Piña Colada, made in our @almondcow! I won't lie, totally thought today was a Monday lol.
In this amazing appliance we make all of our vegan, plant based mills and so many other yummy recipes our family enjoys. Use code 'Roxanne15' for an exclusive discount when you order yours!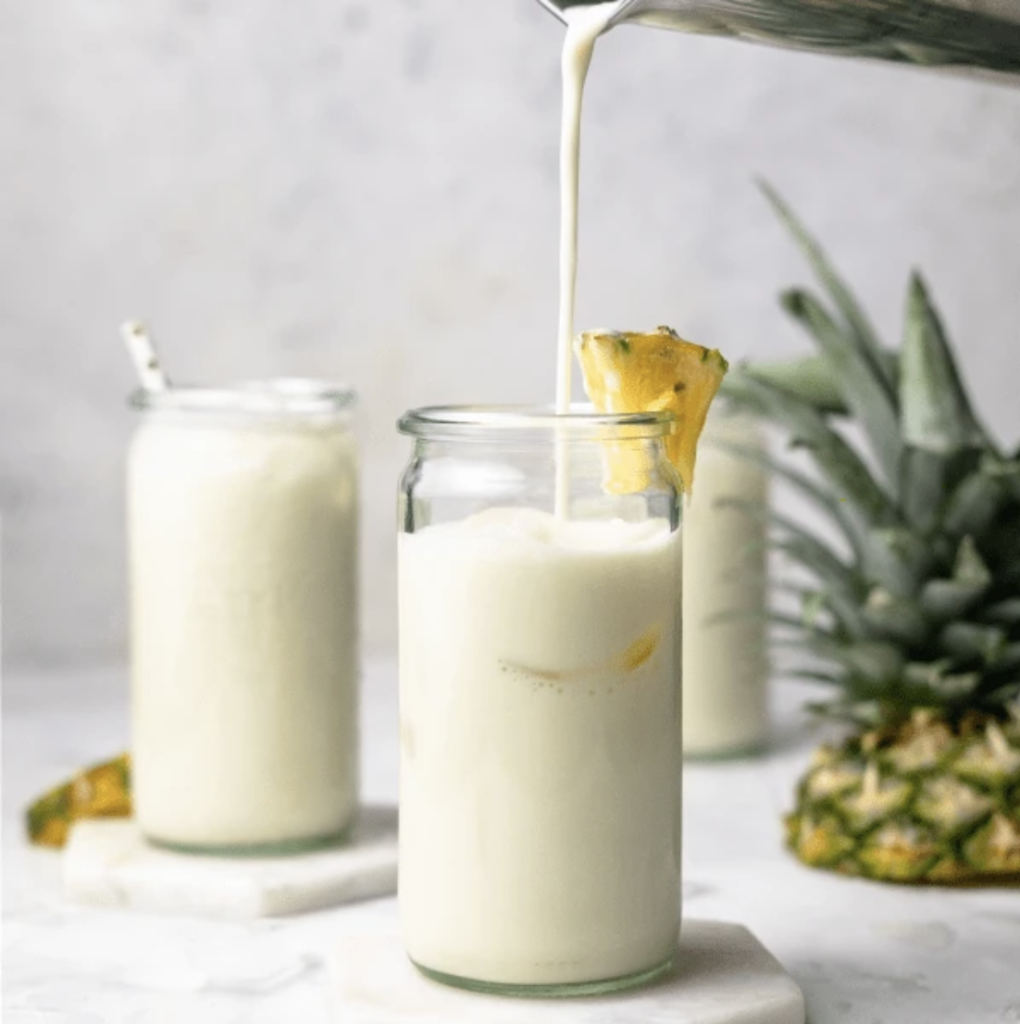 Recipe
2 cups fresh pineapple
3 potted dates
1 can of full fat coconut milk
1/2 cup almond milk
2 cups crushed ice
Place 1 cup of cubed pineapple and medjool dates into the filter basket. Attach the filter basket to the top of the Almond Cow and twist in the direction of the close arrow to secure.
Fill the base of the Almond Cow with coconut milk, almond milk and ice
Plug in the Almond Cow and press the cow start button. It will run through 3 automatic stages. When the green light stops flashing, it is complete.
Remove contents of the filter basket and replace with 1 cup of cubed pineapple. Keep the same liquid in the base. Attach the top and press the cow start button.
Transfer piña colada mixture into a glass and enjoy. Store Piña Colada mix (without ice) in the fridge for up to 2 days.
Click HERE to get your hands on an Almond Cow now!