I've just returned home from Paris – and like most business trips that I take, I'm home feeling equally inspired and exhausted, isn't that always the way?! I travelled to Paris with Allison from our team over the Canadian long weekend, and we had a truly incredible time! (Even though we were tired AF navigating the time change – ha!) Taking this trip is something I anticipated and looked forward to all year long and I was even more thrilled to be bringing Allison along with me – we're so like-minded and these working opportunities have been fantastic at allowing us to create and collaborate on so many visions for the future. And obviously it's so much more fun to indulge in champagne and croissant breakfasts with a girlfriend! Now that I'm home, I'm looking forward to pressing pause over the weekend and officially kicking of summer with Craig, Ella, and Noah, my idea of weekend bliss!
No.1
If Gwyneth Paltrow recommends detoxing with an Asian salad, you detox with an Asian salad. Am I right?! I unapologetically indulged in Paris – croissants, pastries, macarons, champagne, cheeses – I mean, Paris totally knows the way to my heart. But needless to say, I plan to spend a few days hitting reset and overloading on greens and vegetables with every meal. This detox salad from Gwyneth's Goop is simple enough to put together and is deliciously packed with so much goodness, I doubt you'd even notice you were "detoxing."
No.2
Today, Friday July 6th, InStyle magazine releases their August issue and it excitedly features the launch of the magazine's Badass Women series – highlighting and showcasing the badass brilliance of fifty incredibly brave, smart, talented, courageous, no-nonsense women. I'll be purchasing a copy and even plan on sharing some of the issue's contents with Ella, together reading the extraordinary stories of these women, hearing from women like Serena Williams, Reese Witherspoon, Emma Watson, J.K. Rowling, and Aly Raisman amongst the fifty. Who run the world? Girls!
Image Source: Chair-co.comNo.3
While I'm so ready to take pleasure in the simplicity and slowness of summer, I'm not the type of person that can totally abandon routine. As a mom and an entrepreneur working from home, I really do crave structure to help me accomplish what I need to each day. Of course there will be those mornings that we spend a little too long in our pajamas because we stayed up late the night before, but overall, I'd like to strive for a productive morning routine that we can practice through the summer months. How to Become a Morning Person Once and For All is filled with simple and practical advice for all the night-owls who, like me, desperately want to join the early birds in starting each morning with enthusiasm.
No.4
Returning home from a city as beautifully magical as Paris is always a little tough, which is why I love, love, love having my Georgianna Lane prints sprinkled throughout our home. Not surprisingly, I get asked about my favourite prints regularly, specifically 'Morning Light on Rue Saint Dominique', which also happens to be one of my personal favourites. They still make me swoon!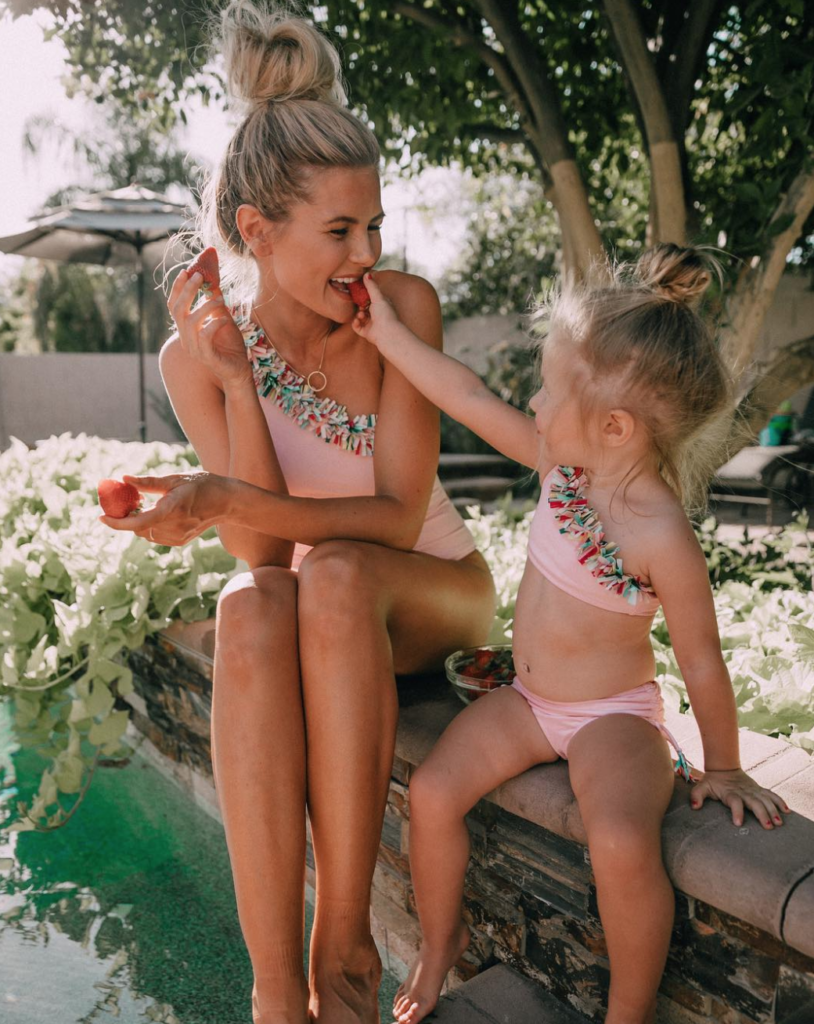 Image Source: Instagram @amberfillerup