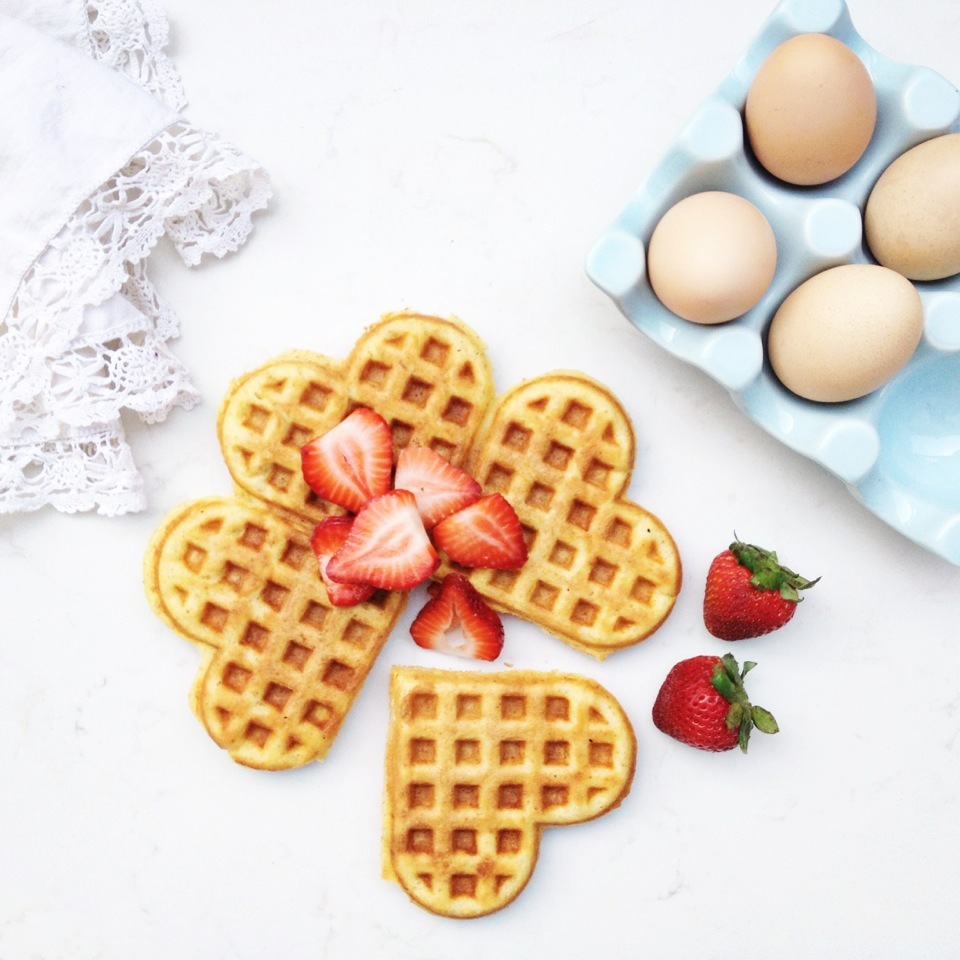 Pin It
These heart shaped waffles have been a favourite in our kitchen for quite some time now and we are so excited to share how the unwavering Saturday waffle requests all came about…Tori over at Fraiche Nutrition is totally to blame!!! Back in April when my friend & fellow Canadian mama blogger over at
Fraiche Nutrition
made these buttermilk heart shaped
waffles
I practically sprinted to the store to purchase a heart shaped waffle maker – no really, I did. You all know how much I love heart shaped foods so this kitchen gadget was a no-brainer and with Ella enjoying spending more and more time cooking with me we've have had some real fun with it too. Tori's blog is full of wonderful recipes for the entire family and sometimes I just get lost in the beautiful imagery paired with her delicious posts. Like these waffles here, I mean they almost look too good to eat am I right? Ella requests these every weekend since we first made them and I have been playing with different flours and ingredients to switch things up a bit, heart shaped waffle peanut butter+banana sandwiches for lunch anyone? Waffles are a fun breakfast for the whole family and preparing your own batter is a great way to get everyone involved, Craig and I pour ourselves a cup of coffee and we all get messy! I promise you guys that there will be an excess of heart waffle recipes on my  blog this year thanks to her…sorry, not sorry.

Tori was introduced to the world of food & its prep at a young age by her Ukrainian grandmother and we all know the best recipes come from grandmas! Tori shares recipes that are delicious made with quality ingredients, her recipes are filled with love down to the very last beautiful detail and we are all about food made with love around here and homemade food at that! I love connecting with other mothers that are passionate about being in the kitchen and sourcing quality food for their family. Tori's
Instagram
always brings a smile to my face, her love for what she does and her sweet, adorable son Charlie is so evident! If you love food as much as we do and appreciate recommendations for the best kitchen tools I highly recommend her beautiful blog
Fraiche Nutrition
. You will be seeing more of Tori on the blog this year I assure you but in the meantime, enjoy swooning over these masterpieces and you can view the full recipe
here
.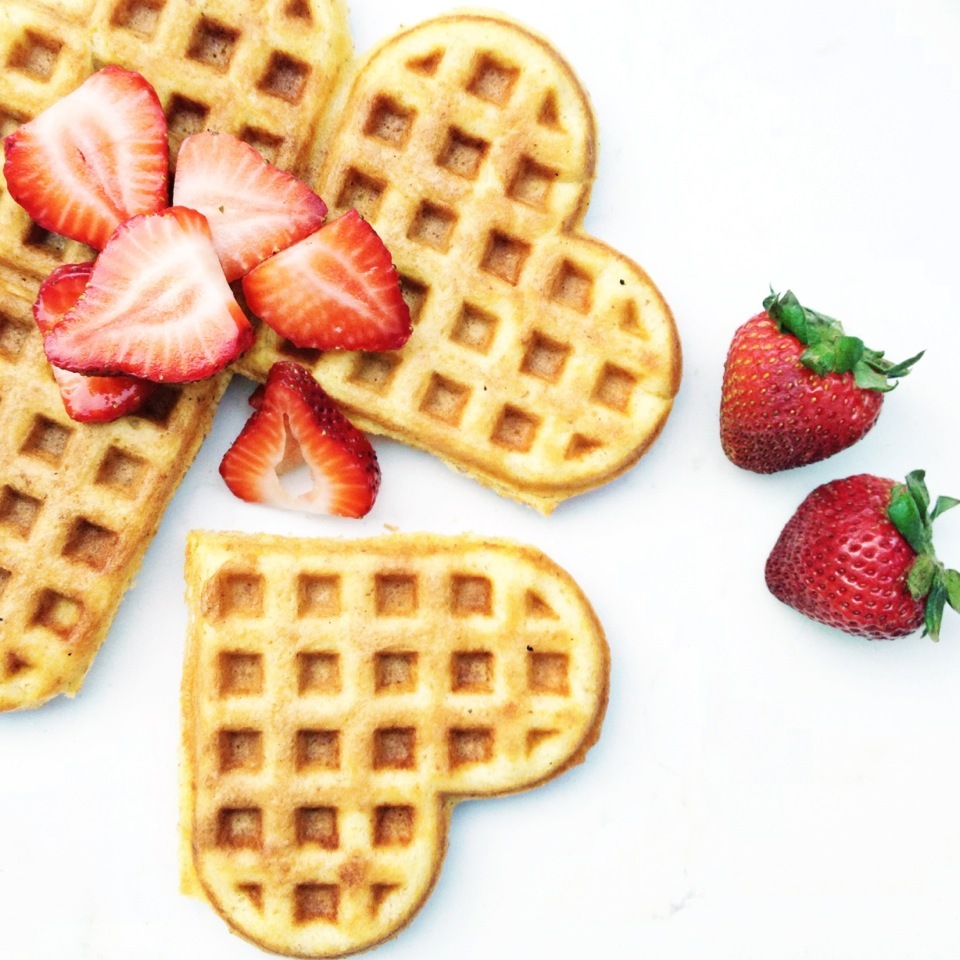 Pin It
" My nutrition philosophy embraces moderation and quality without deprivation. You will find that my recipes and nutrition advice centre around sustainable and enjoyable healthy eating. I am head over heels in love with food made with the best ingredients, eating in good company and making your table look as gorgeous as possible. I promise that you will love cooking (and eating) even more when you use the right tools and invest in kitchen items that make cooking and baking easy and beautiful to look at. Food simply tastes better when we add those extra touches and slow down to truly enjoy a meal as a family versus grabbing takeout in your car or having kids glued to the TV on the couch during dinner. My hope is to inspire you to make better choices to benefit your body, whatever your nutrition goals are."

– Tori, Fraiche Nutrition