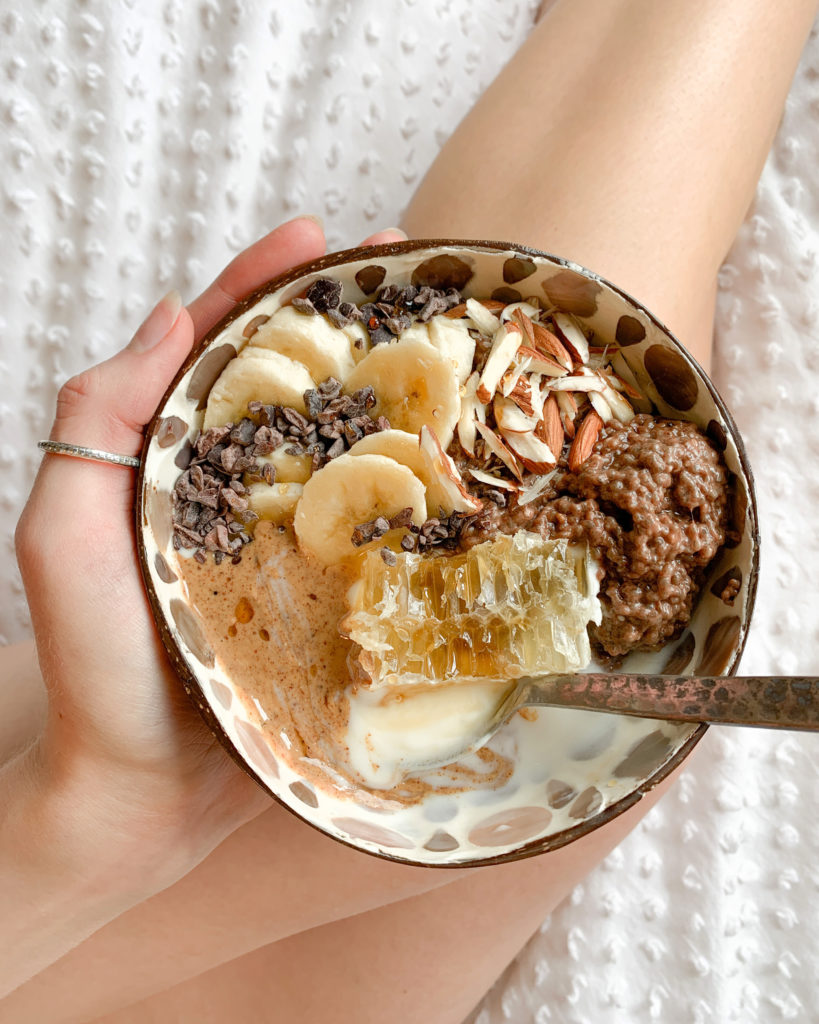 Breakfast or dessert? How about both! One of the gals from our team put together this delicious and yummy recipe for you guys, perfect for those snacking cravings amidst this social distancing to keep you from reaching for the chips. This creamy vegan chia pudding is such a treat, and it's free of refined sugars, packed with healthy fats and high in protein! This breakfast/dessert also full of some our favourite superfoods.
Chia seeds are such a great source of Omega-3 fatty aids, and they're packed with fibre. Cacao is an antioxidant, and is high in minerals like iron and magnesium. Chaga is nutrient dense and immune-boosting, and may reduce inflammation. Another great thing about this chia pudding is that you can double the batch and store the extra in the fridge for up to 3 days!
Recipe Yields 2 servings
Base: 1 1/2 cups coconut milk (or any other plant-milk) 2 tbls cacao powder 1 tbsp almond butter 1 tbls maple syrup 2 tsp chaga 1 tsp natural vanilla 1/2 tsp cinnamon 1/4 cup chia seeds
Toppings: 1 sliced banana 1/4 cup shaved almonds 1/2 cup Coconut yogurt 1/4 cup almond butter 2 tbls cacao nibs Fresh honey comb
1.) Add all base ingredients except for the chia seeds to a blender and blend until everything is fully combined. 2.) Transfer liquid into a bowl and add chia seeds. You can add more or less depending on your preferred consistency. Then whisk on and off for 10-15 minutes and set aside until your desired consistency is reached. (At this point you can serve immediately or refrigerate overnight – but keep in mind that if you leave it in the fridge over night the consistency will become much thicker.) 4.) Separate the chia pudding into two bowls to serve. Split the toppings evenly and style the bowls.
Best served in bed with a warm latte… xo