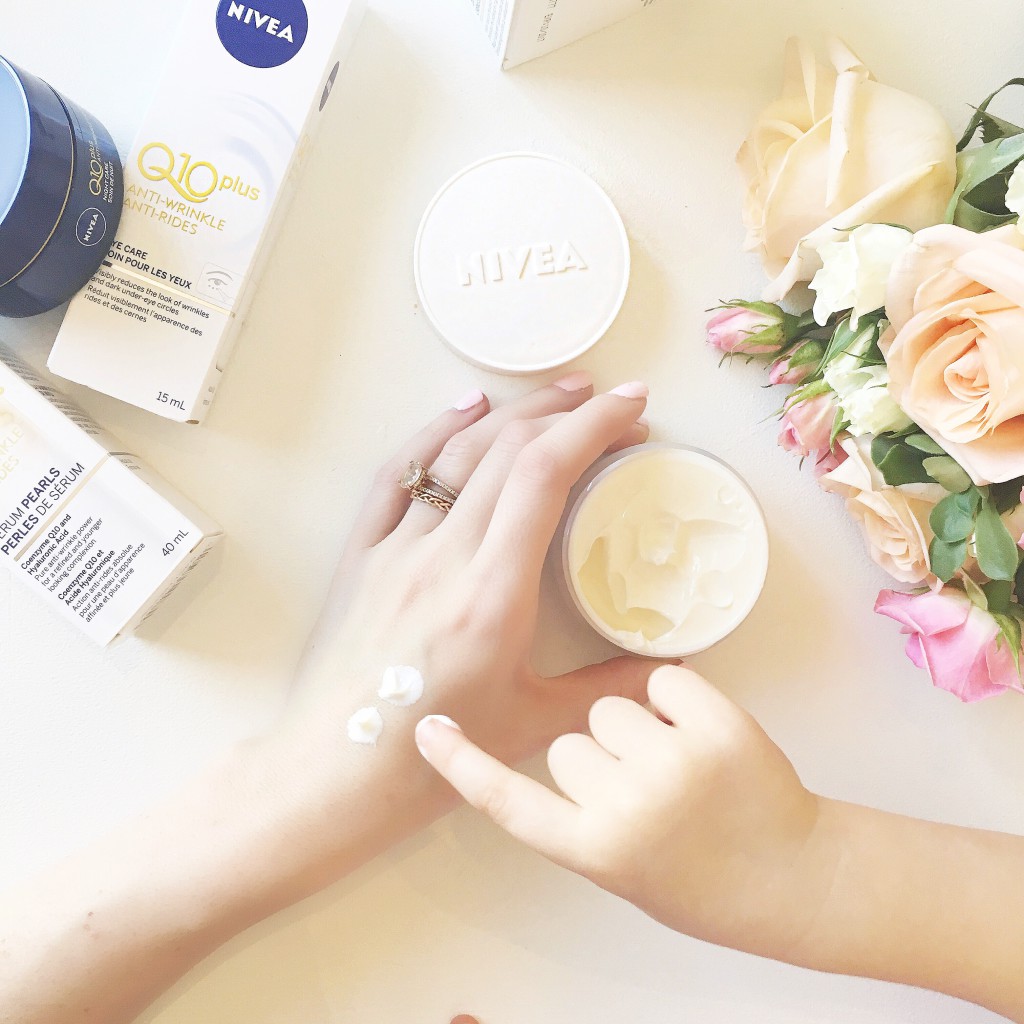 Pin It
Did you know that recent research by Nivea Q10 Plus found that by simply smiling you could take 2 years of aging off of your skin? A smile all day keeps the wrinkles away! I took part in a super positive campaign with Nivea over the past 10 days where I was lucky enough to try their Q10 line and share a smiley moment every day with all of you – talk about an easy campaign, every one loves a smile am I right?
"There's a lot to be said for smiling and helping you look younger is just one of the benefits." commented Positive Psychologist Miriam Akhtar. "Happy people experience a whole range of advantages from greater vitality and longevity to greater success in life. They are more popular, sociable, confident and generous and smiling is the universal sign of happiness.

"What's more, smiling reduces stress, releases endorphins and relaxes the body so we look and feel less tired and worn-out. Regular exercise of the facial muscles, which smiling does, also helps by increasing blood circulation to the face which can make us look more youthful."
The are the Q10 Anti Wrinkle Products I tried during this fun campaign full of smiles:
Anti Wrinkle Q10 Plus Day Cream – "visibly reduces the look of wrinkles and helps to prevent the signs of aging."
Anti Wrinkle Q10 Plus Night Cream – "visibly reduces the look of wrinkles and rejuvenates skin's appearance. The formula provides intensive moisture throughout the night – when it is receptive for moisture-intake."
Q10 Plus Anti Wrinkle Eye Care – "With two ingredients that are naturally present in your skin: Q10 and Creatine. The light, fast absorbing and fragrance-free formula visibly reduces the look of wrinkles around the eyes and gradually minimizes the look of dark under-eye circle."
Q10 Plus Anti Wrinkle Serum Pearls – "Its highly powerful formula enriched with energy coenzyme Q10, Hyaluronic Acid and creatine proves pure anti-wrinkle efficacy by reducing the appearance of wrinkles and helping to visibly reverse the signs of aging." This serum has freshly activated pearls each time you use it! You can learn more about it specifically here.
I diligently used these products over the 10 days as I do not recommend any products I haven't used on myself, can you believe that this was the very first time I have EVER used Nivea? I had comments and emails from all of you about how you've used Nivea since first hit their teens! What have I been missing all these years? The first thing I can say is that my skin LOVED the anti-wrinkle day care cream and the Q10 plus night cream – you all know that I always complain about my super dry skin and it's rare that I find creams that can quench its thirst…these did! Did you know that there is a 4 week money back guarantee on the day & night cream if you do not notice results? This really shows how much Nivea believes in there product and guarantees results, of course it's just another good reason to try. Learn more about the 4 week money back guarantee here. The pearl serum and Q10 plus anti-wrinkle eye cream are totally a bonus, I am truly trying to take the time every day to take care of these lines that are appearing more and more…being a mama seems to equal more coffee and less sleep ha! I am so lucky to have so many things to smile about and you do too so smile away and smile all day, your skin will thank you! Learn more about the secret to looking 2 years younger with Nivea Q10 Anti Wrinkle Care here.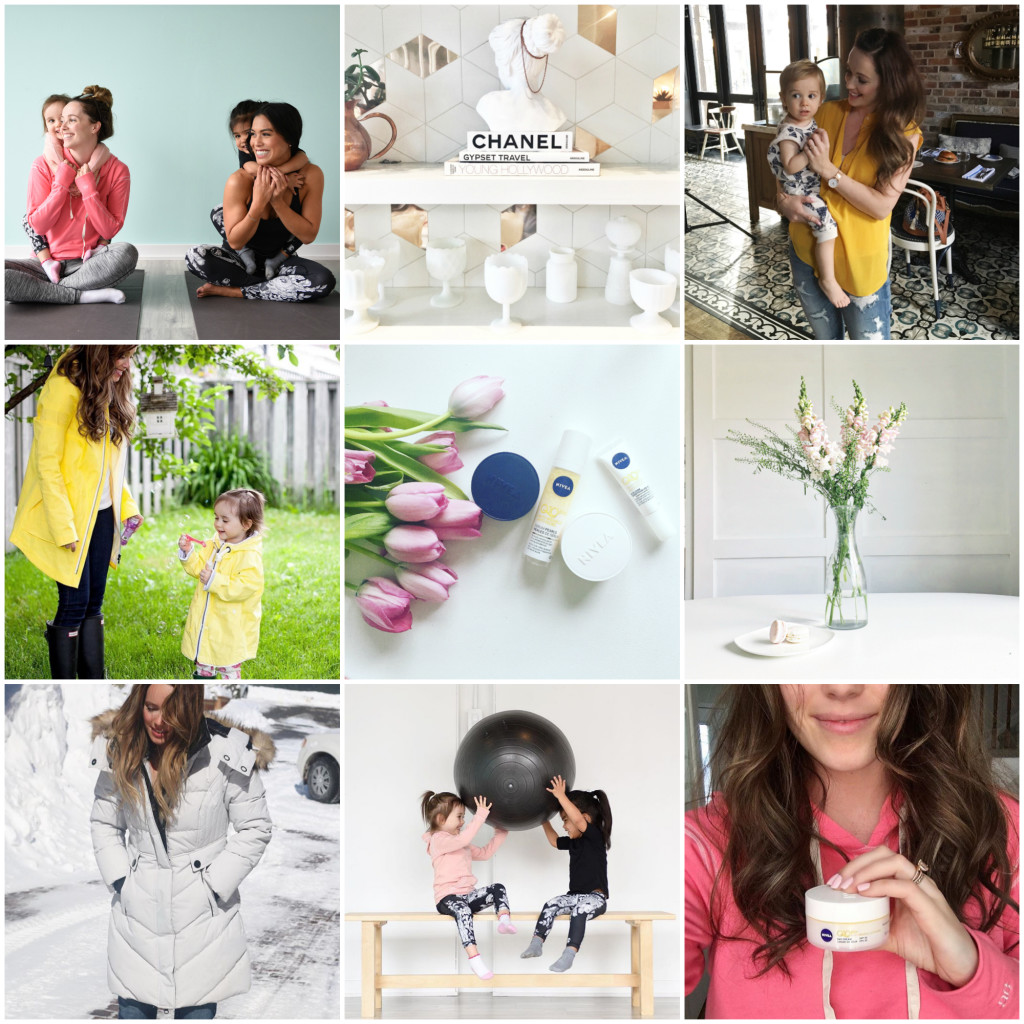 Pin It
This post was made in collaboration with Nivea Canada, all opinions are my own and I am loving the Q10 line!