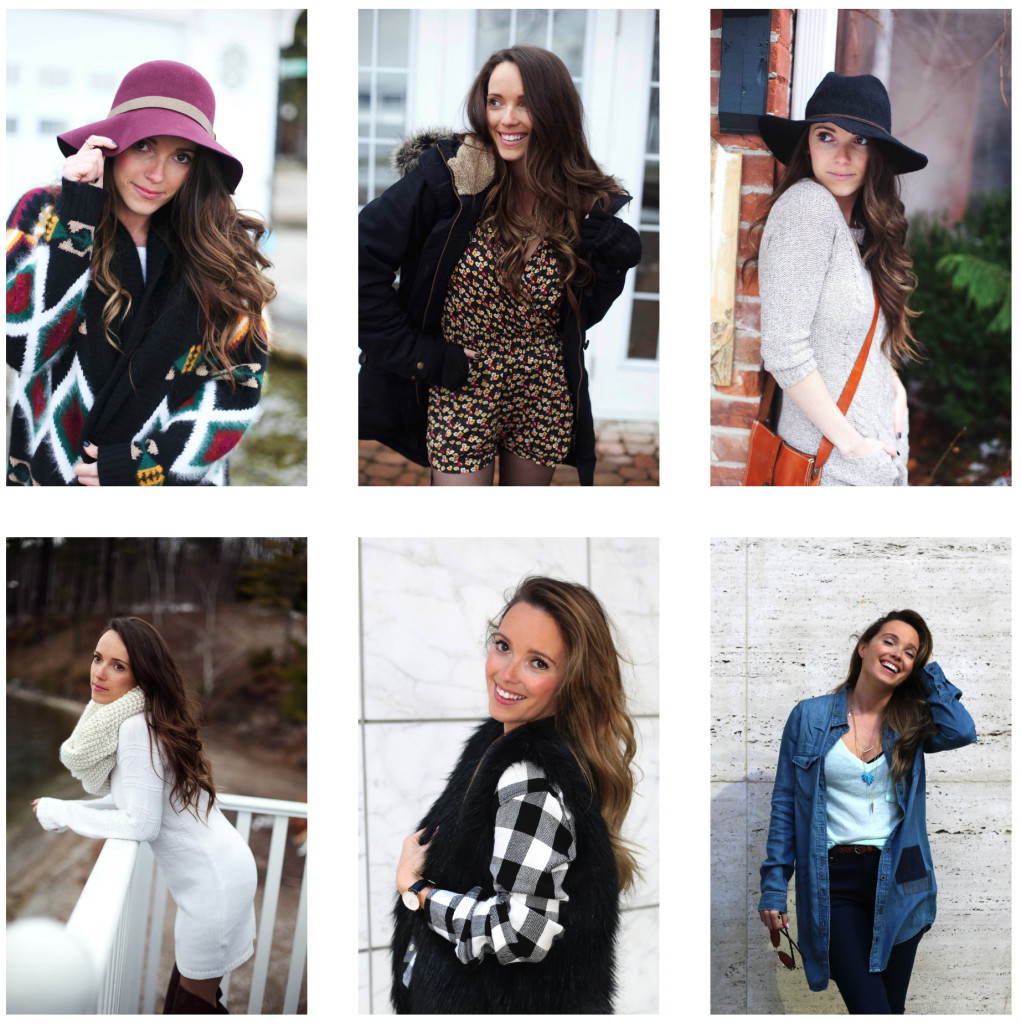 Pin It

Hello lovelies! I decided to share a hair post with you all since I am always receiving emails with questions about what styling tools and products I use. I promise to share tons more about the products I use over the coming months, especially with the colder weather headed our way aka when my hair is super thirsty but today I am focusing this post on my absolute favourite styling tools and some AMAZING discount codes for our readers for them too…like 70% off & amazing guys! My go-to look for years now has been long wavy curls, I love the natural wave look and I like to keep my curls loose so that I don't lose much length. I don't wear extensions guys this is all my hair so I don't want it to look short when I work so hard to manage my long locks! I have been using NUME hair wands to curly my hair for some time now and before that I curled my hair with their tourmaline straightener, now the key word here is TOURMALINE…these tools have made a HUGE impact on the condition of my hair. Sure I only style my hair twice at the most in one week but still, I have dry hair to begin with so trust me when I say these are the game changers of styling tools! My hair has never felt better or held a curl for longer, people are constantly telling me they love how "fluffy" my curls look and how natural the waves are…they feel my hair and are shocked at just how great and healthy it feels considering it was lightened with bleach within the last six months too. I use their argan oil as well but honestly not every time I style (which is bad I know) but that is just another testament to how these tools aren't torturing my locks like my old styling tools were. Here is a quote about the curling wand I use, I couldn't say it better myself (and it's totally legit – #not sponsored):
" NuMe's exclusive curling wand forms beautiful, romantic waves in half the time of other styling tools, with an added luxury, a gemstone tourmaline-infused ceramic coated barrel. Tourmaline and ceramic heat hair quickly and evenly, resulting in zero damage and a healthy shine. Negative ions are disbursed through the barrel, conditioning hair from the inside-out and creating manageability necessary for precision styling. " And now about the SALES guys!!! Here are my favourite tools and promotions on them that are happening RIGHT NOW….
1. My set – the CURL JAM set, this set comes with 3 different sized tourmaline wands (I alternate between the 2 larger ones) and a straightener, protective glove & travel pouch…by far my favourite of the sets and you can get it for only $75 (Originally $200)!! Click here for this promo and use code 'SETGIFT', the discounted price will show up in your shopping cart!
2. Okay this deal is the lowest price I have ever seen, you can get two wands for $34! One wand alone retails for around $139, perfect promo to buy two sizes at a crazy low price. Click here & use code '2CLASSICS34'. This is a perfect Christmas promo, buy one for yourself and gift one!?
3. ALL wands on sale for only $28!!! Click here and use code 'GOTTACURL' – this promo expires at the end of December!
4. Okay guys, this is the mother of all promos…the OCTOWAND (a set 8 different wands) for only $84 – normally this set is $300!!! If you are big into styling your hair and want to try a bunch of different styles this set is totally for you, click here and use the code 'BFCURLS'.
5. If you're in the market for a new blow dryer and love that post-salon voluminous look they have a great set on right now for $69 for a Bold Hair Dryer and Ionic Round Brush to penetrate hair for voluminous, frizz-free blowouts every time & it comes with a microfiber hair wrap and hair clips! Click here for this promo & use code 'BLOWOUTSET'.
This is not a sponsored post, all opinions are my own & I totally love this product! xo